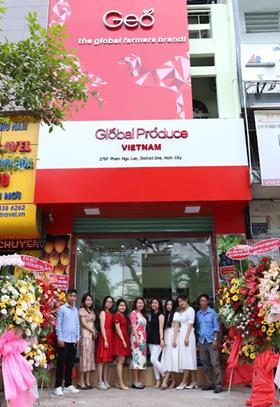 South Africa-based global exporter, Global Produce, has opened an office in Ho Chi Minh City to get closer to its key supermarket customers in the fast-developing Vietnam market.

Global Produce has reaped significant benefits from having an office in China over the past seven years, according to founder and director Rutger van Wulfen, and he is hopeful the move to establish a presence on the ground in Vietnam can deliver similar results.

"Vietnam is our biggest growth market for South African grapes," said van Wulfen. "The returns across Asia have been a little unstable at times, but Vietnam has consistently brought premium returns."

Vietnam's fast-expanding supermarket trade is driving Global Produce's business in the South-East Asian nation, where the company deals with a small number of retailers directly.

"We realised the larger piece of the pie was being sourced locally by supermarkets. Covid has put severe strain on logistics, and delays are unavoidable, which means we need to keep more stock close to the end receiver," he explained.

"By having our own [local] team and stock, we can secure a bigger market share and achieve better returns for our partner farmers in South Africa and elsewhere."

Global Produce has appointed Vietnamese national Tran Thi Ngoc Phuong as managing partner of the Vietnam office, which also has a wholesale market store and online sales operation.

Vietnam's macroeconomic indicators signal exciting expansion opportunities for the business, said van Wulfen, and Global Produce has also identified India has its next growth market. "We plan to open Global Produce India in the second quarter of 2022," he noted.