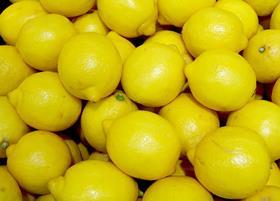 Increased demand from the Middle East, West Asia and Europe has seen lemon exports from Anyue county in China quadruple.
According to a report from Xinhua, statistics released by the Anyue lemon industry development centre, the county exported 130,000 tonnes of lemons from September 2019 to August 2020, four times more than the previous 12 months.
The centre said total lemon production reached 610,000 tonnes, valued at Rnb13.1bn (US$1.92bn).
Jiang Changwei of exporter Sichuan Weiji Fruit said the company had been working overtime to meet demand.
'From the Spring Festival holiday to May this year, workers often had to work overtime due to the soaring overseas orders,' said Jiang.
'Almost all lemon-exporting factories in Anyue were overworking to complete orders.'
Tian Zaize, director of the lemon industry development center, said the boom was caused by the region's price advantages and China's prompt and effective control of the epidemic situation.
Jiangsaid improving farming practices and fruit quality had also helped.
'As Anyue farmers gained more experience in standardised farming, the proportion of spoiled lemons has dropped significantly,' Jiang added.
The Anyue lemon industry development centre has also been looking at ways to add value.
At the Second World Lemon Industry Development Conference was held in Chengdu in September, it shared the efforts it has been making to develop lemon seed breeding technology, tractability and supply chain technology and the industry's processing capabilities.