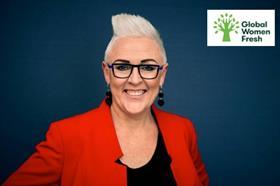 Equipping women in the fresh produce business with techniques to enhance remote relationship management and networking skills will be the subject of Global Women Fresh's new webinar, which will be broadcast live on 18 November at 3pm Eastern Time.
The event –the second in GWF's coaching webinar series that provides women with crucial skills seldom taught in leadership programmes –will also be broadcast as part of the Asiafruit Business Forum at this year's Asia fruit Logistica ON, which takes place on 18-20 November.
Headlined by internationally recognised women's leadership expert, Michelle Redfern, the webinar will show how women can strategically grow their professional network despite living in this new world of social distancing and working from home.
"It's never too early (or too late) in your career to begin to develop your web of strategic contacts –and it's even more important right now to learn the art of remote relationship management," said Julie Escobar, co-founder of Global Women Fresh.
The interactive, hands-on workshop will give women the opportunity to demystify strategic networking; understand why it is an important business skill to learn and learn specific tips and techniques on how to build professional relationships.
The webinar is part of GWF's Advancing Women Formula, which kicked off in August with an event on critical leadership skills.
To register for the live webinar visit https://www.globalwomenfresh.com/events/
To register for Asia Fruit Logistica ON visit: https://www.asiafruit-ticketshop.com/afl2020/