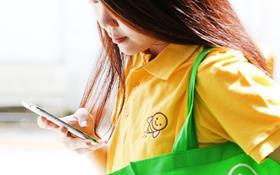 Singapore-headquartered retailer, Honestbee, has announced the resignation of CEO and co-founder Joel Sng, according to a statement made by the company and reported by TechCrunch.
Sng's departure was officially announced by the company on 2 May, however, a day prior on 1 May TechCrunch published an article claiming the CEO was being let go.
The news follows reports of Honestbee freezing operations in five markets, initially Hong Kong and Thailand, which has now extended to Indonesia, Japan and the Philippines.
Brian Koo, founder of Honestbee investor, Formation Group, will take on the role of interim CEO following Sng's exit.
Honestbee was founded in 2015 by Isaac Tay, Jonathan Low and Joel Sng. Jonathan Low is reportedly the only co-founder to remain with the company due to Tay's departure from the company last year.