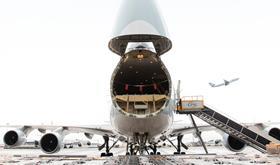 The Australian federal government has announced it will extend its International Freight Assistance Mechanism (Ifam) programme to mid-2022, providing a boost to the country's fruit and vegetable exporters.
It will provide another A$260.9m to the programme, bringing the its total funding to A$1.04bn since it was launched in April 2020.
With air traffic out of Australia significantly depleted and airfreight rates sky high, the additional support will come as a relief to a number of fresh produce categories that rely on airfreight for exports including cherries, stonefruit, mangoes and asparagus.
Since its inception Ifam has supported 35,000 jobs and 120,000 jobs indirectly reliant on airfreight, reconnected nine Australian ports to 58 international destinations and more than13,000 flights.
Australia's Deputy Prime Minister Barnaby Joyce said the extension to Ifam meant Australian businesses had the continued certainty of being able to reach important markets while they adjusted to the world's 'new-look' supply chains.
"Ifam has been a lifeline for thousands of Australian farmers, fishers and primary producers, mostly in regional Australia," said Joyce.
"A key feature of Ifam has been the logistical and administrative support for international freight movements by aggregating cargo loads, negotiating with airlines and collaborating with partner state and territory governments to facilitate clearances and improve transparency of freight costs during the pandemic."