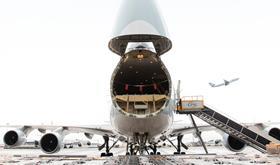 The Australian government's 2020/21 federal budget has been welcomed by the Australian Fresh Produce Alliance (AFPA), after details emerged a further A$317.1m would be allocated to extend the International Freight Assistance Mechanism (IFAM) until the middle of next year.
Launched in April, IFAM has been instrumental in helping Australian producers maintain exports of fresh produce, dairy, meat and seafood to key international markets including Japan and Singapore.
Widespread border closures and the grounding of commercial flights has reduced available airfreight services not only in Australia, but around the world.
AFPA's chief executive Michael Rogers said the 2020/21 budget provides a range of key measures to support the continued recovery and growth of the Australian fresh produce sector.
"IFAM has been a key part of ensuring that Australian fruit and vegetable exporters are able to continue sending Australia's high-quality produce overseas and supporting jobs and growth in regional communities.
"The extension of funding will ensure that Australian summer fruit, cherries and table grapes will continue to be exported this season," said Rogers.
As growers face the challenges posed by Covid-19, Rogers said the Government's continued investment and commitment in the country's agriculture sector would support the national economic recovery.
The budget also included temporary tax incentives which will allow businesses to deduct the full cost of eligible depreciable assets of any value in the year they are installed.
The cost of improvements to existing eligible assets made during this period can also be fully deducted.
"Increasing investment in capital equipment is a key part of the economic recovery and the continued growth of Australian agriculture. This budget measure allows growers to invest in their business and set themselves up for growth," noted Rogers.
Enjoyed this free article from Asiafruit Magazine and its team of editors? Don't miss out on even more in-depth analysis, plus all the latest news from the fresh produce business. Subscribe now toAsiafruit Magazine.