Leading companies join forces to export fresh produce from India to global markets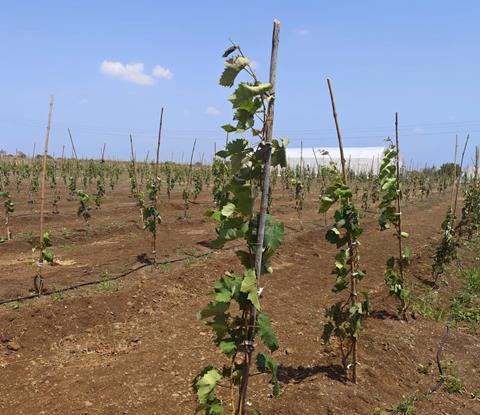 IG International and The Fresh Connection have signed a joint venture to boost exports of Indian fruits and vegetables to new and existing markets worldwide.
IG said the two companies will work together to harness India's agricultural potential and give Indian farmers access to international markets, providing them with fair trade opportunities and empowering local communities.
"This new collaboration builds on the existing trading relationship between IG International and The Fresh Connection and represents an exciting milestone for both as it expands the reach of Indian grown proprietary varieties, across a number of commodities, to an extensive network of customers around the world," the company said.
The deal will focus on leveraging the combined vertical integration capabilities of both companies. "Through a combination of IG's plant sciences expertise, nurseries, exciting varieties of intellectually protected fruit and vegetables, new and efficient storage facilities, and extensive logistics and shipping, with The Fresh Connection's market-leading export arm and global presence, the venture aims to bring consumers around the world a new experience of what India fruits and vegetables can bring," IG said.
The two companies said they share a common commitment to promoting sustainable agriculture and reducing food waste.
Tarun Arora, IG International's director, single family office, commented: "By joining forces with The Fresh Connection, we aim to connect Indian produce with global consumers, fostering economic growth for our communities, supporting sustainable practices in all we do, and take the perception of "Indian grown" to a whole new level.
Hank Miller, CEO of The Fresh Connection, said: "We are thrilled to partner with IG to bring the bounty of Indian agriculture to consumers around the world.
"This collaboration combines expertise in cultivating premium-quality produce through complete and complex vertical integration. From plant science and breeding, nursery operations, exciting varieties of fruit and vegetables, new cold storages, and efficient logistics, all flowing into a world class customer base we see this as a very special opportunity."