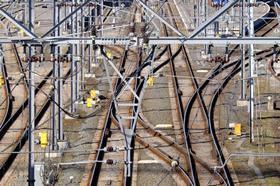 In its Union Budget 2020-21, India has announced upgrades to its cold chainas part of a commitment to increase the income of the country's growers.
Nirmala Sitharaman, India's finance minister, announced Indian Railways will set up a 'Kisan Rail' through a public private partnership (PPP), which will provide dedicated transport for perishables.
'There shall be refrigerated coaches in express and freight trains as well… to build a seamless national cold supply chain for perishables," said Sitharaman.
This upgrade is set to contribute to the Indian government's commitment to doubling farmers' incomes by 2022.
Pradip Majumdar, state agricultural advisor of West Bengal, told the Times of India this upgrade will allow growers across the country to explore new markets and give them new opportunities.
"There are some areas in the state with superior vegetable varieties that are in high demand in other states, but we cannot extract maximum mileage because of transportation," Majumdar said.
'If we can transport these quickly we can explore new avenues of vegetable marketing.'