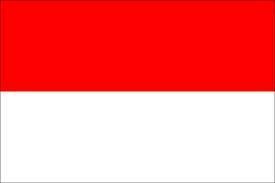 Indonesia's ministry of agriculture has signalled it could delay the implementation of its contentious decision to limit fresh produce imports to just four points of entry.
Regulations issued last month would require all fresh fruit and vegetable imports as of 19 March enter the country at either Belawan seaport in Medan, Soekarno-Hatta International Airport in Jakarta, Tanjung Perak seaport in Surabaya or Soekarno-Hatta seaport in Makassar.
The move has been questioned, however, by the US and New Zealand embassies in Indonesia with both parties stating it would hamper trade as the majority of their exports are currently handled by the Tanjung Priok port in Jakarta.
The government of East Java has also objected raising concerns an increase in volume at Tanjung Perak port, which falls under its jurisdiction, would negatively impact farmers in the region.
Indonesia's minister of agriculture Suswono told Bisnis Indonesia these concerns were being taken into account. "We are preparing the implementation of the policy to limit port of entry for horticulture products, we're currently waiting for evaluation results," he said. "By early March we will be able to determine whether the implementation will go ahead or will be delayed. If there is a need to delay the implementation then it can be delayed," he continued.
"A number of associations have requested that the implementation of this policy be delayed so that we are ready and prepared," he added.
The ministry has reported the measures would allow customs officials to more closely monitor the sanitary and phytosanitary standard of fresh produce entering the country.
"We would like to re-design the importation of horticultural products so that we can have a tighter control and inspection so that food safety can be guaranteed," Suswono told the Jakarta Post. "The objective is to not have rubbish products imported into Indonesia."
The ministry's food and plant quarantine agency reported 15 incursions of products tainted with potentially harmful pathogens and pests in the past two years, the newspaper reported.
Agriculture Quarantine Agency chief Banun Harpini said the Tanjung Perak port in Surabaya had been equipped with accredited quarantine facilities and was better suited to ensuring quarantine standards were met than the Tanjung Priok port.
"The `Tanjung Perak` port is ready to receive the transfer of between 100 containers and 150 containers from Tanjung Priok port, which has been overloaded," she told the newspaper.
Banun added that the closure of Tanjung Priok port to imports would not violate World Trade Organisation rules.
"We apply this to all source of import countries. Each country has the right to determine its appropriate level of protection," she said.
Fruit imports rose by 50.48 per cent to 878,318 tonnes last year, while imports of vegetables surged by 29.21 per cent to 746,857 tonnes, the newspaper reported.
Industry figures spoken to by Fruitnet.com believe the influx of cheap produce from supply nations - in particular China - has contributed to the government's decision to limit port access.