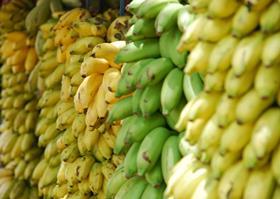 Indonesia has launched a new digital platform to help exporters penetrate markets in China, Hong Kong and Taiwan.
According to a report from Antara News, Indonesia's trade minister Muhammad Lutfilaunched the service on 14 January to help small and medium-sized enterprises (SMEs).
Lutfi said embracing digital technology would help promote exports and give exporters additional data and information to aid decision making.
'It is time for all export-oriented Indonesian SMEs to optimize the use of digital platforms to improve their export performance,' Lutfi said.
'Digital promotion is one solution that can help SMEs in marketing their products, especially in the midst of the COVID-19 pandemic."
The digital trading platform, called Indonesia Store (IDNStore) is available in three languages — Indonesian, English, and Mandarin. It is expected to enable B2B and B2C transactions between registered Indonesian business actors and potential buyers in other countries.
It also includes live, virtual exhibition features and QR codes that support other digital promotional activities.
Lutfi said INDStore had already facilitated a number of deals including investment in dragon fruit and banana plantationsin Indonesia with aim of exporting to markets in China, Japan, Saudi Arabia, and the UAE.
'In addition to optimising efforts to penetrate the market to China and its surroundings, this platform also acts as an incubator as well as a benchmark for Indonesian SMEs to target export markets in other regions,' Lutfi said.