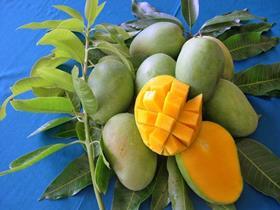 Indonesian agricultural exports including, produce such as coconuts and mangos, have increased through the first nine months of 2020, despite the Covid-19 pandemic.
According to a report from the Jakarta Post, data from Statistics Indonesia shows from January to September agriculture exports grew 9.7 per cent in value year-on-year, the only sector that experienced export growth during that period.
In September alone, agriculture exports reached US$410m, up 16.22 per cent from the same month in 2019.
Kasan Muhri, national exports development director general of Indonesia's trade ministry, told the Jakarta Post coffee, vegetables, betel nuts, coconuts, guavas, mangos, mangosteens were the top agricultural exports in 2020.
"Exports of agricultural products to some of these countries grew significantly, by double digits on average. Some even (rose) by three digits," said Kasan.
Coconut exports rose 189 per cent, the most of any agricultural produce while guavas, mangos and mangosteens also grew by 134 per cent.
China received nearly one fifth of Indonesia's agricultural exports in the January-August period with the US, Japan, Hong Kong and Singapore making up the other major importers.
Despite these results, Kasan urged exports not to become complacent and ensure they met the standards of the markets they are targeting.
'Agriculture exporters should pay attention to these issues, because the destinations cover developed countries, so things related to organic (certification), sustainability, traceability and transparency become important (criteria) that must be met,' Kasan said.
Enjoyed this free article from Asiafruit Magazine and its team of editors? Don't miss out on even more in-depth analysis, plus all the latest news from the fresh produce business. Subscribe now toAsiafruit Magazine.