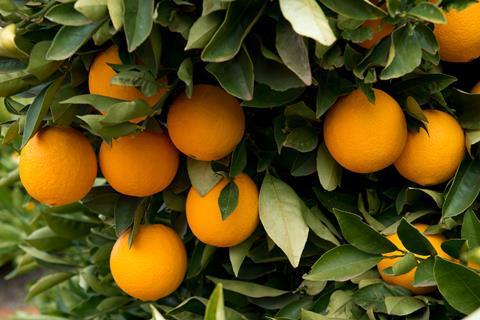 Citrus Australia (CA) has joined forces with the Victorian government, Australian start-up Laava and blockchain specialist Trust Provenance in an effort to improve the traceability of its citrus exports.
The pilot programme will focus on Victoria's citrus production, which exported 104,000 tonnes during the 2018/19 season, worth A$162m, with a long-term goal to apply the technology to all Australian citrus exports.
This new pilot programme is funded by Agriculture Victoria and will aim to improve a number of key factors, including determining the fruit's origin, protection against counterfeiting, location of origin, secure market access and rapid food recalls.
Laava will provide its proprietary Smart Fingerprints, while Trust Provenance will supply the blockchain technology necessary so multiple data points can be linked to one platform in real time.
Producers and exporters will have the ability to see when a product has been scanned and can check for any signs of counterfeiting.
If detected, the unique fingerprint will become invalid, leading to any customers potentially buying counterfeit products being alerted to the authenticity of the produce.
Victorian minister for agriculture, Jaclyn Symes, said the programme would help build trust in Australian citrus in key export markets.
"Our traceability practices are crucial to building confidence in our horticulture sector, creating a shared understanding about how our food is produced," said Symes.
"Our citrus industry continues to shine, with exports growing steadily year on year - I commend the Victorian citrus industry for taking this proactive step that will provide benefits for them and our trading partners."
Citrus Australia chief executive, Nathan Hancock, highlighted the importance of export markets for the future of the industry.
"International customers are vital to the future success of the industry and we're excited to lead this project, which will help secure existing and future market access and protect our reputation of growing the world's best fruit," said Hancock.