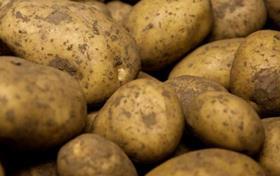 ITC has signalled its intention to expand its fresh produce business and explore exports following new reforms from the Indian government.
According to a report from Business Today, although the plans are only at an early stage, ITC aims to leverage the Indian government's decision in May to amend the Essential Commodities Act (ESA), remove inter-state trade barriers and allow for further trading with e-commerce, giving farmers the ability to sell to who they want.
The India-based conglomerate already has a horticultural presence, it launched its Farmland brand for fresh fruits and vegetables in 2017, the brand's main offering is potatoes. ITC has also invested in fruit for its fruit juice products.
S Sivakumar, group head of ITC's agri-business and information technology divisions, told Business Today that the reforms and Covid-19 has created an opportunity.
'We are exploring different locations (to develop, engage with) more export-oriented fruit and vegetable clusters, closer to the port cities,'Sivakumar said.
'Compared to various direct buying activities, which we have already been doing, we will see a lot more activity going forward in grains as well as horticulture."
Sivakumar said ITC had already seen a shift in consumer demand that needed to be addressed.
'Due to Covid-19 and reforms, there is a lot more consumer awareness and concern today about food safety and hygiene," Sivakumar said.
"There is traction for a value chain that supports and assures the consumers on (safety and hygiene). Therefore, we now see more interest in Farmland products, hence the need for better resources and formation of clusters of direct sourcing."
Sivakumar also argued Covid-19 would also cause many countries to diversify their fresh produce supply, creating opportunities.
'For example, the Middle East and Asia would be keen to diversify where all they source fruits and vegetables, both fresh as well as processed," Sivakumar said.
"So frozen vegetables and fresh vegetables are some of the other areas that we are working on plans to see what we need to build now, riding on this Covid-19 concern in both global and domestic markets."