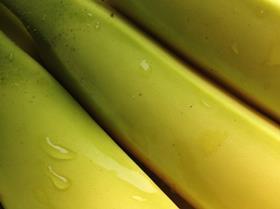 The Filipino banana export trade could be set for a timely boost, with a leading Japanese fresh produce distributor reportedly looking to import US$220m of fruit per year from the South East Asian nation.
Pantaleon Alvarez, speaker for the Philippine House of Representatives, told the Philippine Daily Inquirer Tokyo-based Farmind Corp was close to signing a deal that would see up to 20m cartons of Phillipine bananas traded to Japan annually. Japan currently imports around 2m cartons of bananas from the Philippines each year.
While the Philippines remains a key player in global banana production and exports, the industry has been rocked by production and political issues over recent times.
Incessant attacks from Philippine rebels prompted leading producer-exporter Dole-Stanfilco to permanently close two of its banana operations in the province of Surigao del Sur in August, while China blacklisted 27 Filipino banana exporters earlier this year in the wake of quarantine breaches. Access for these exporters was reinstated earlier this month.
Alvarez, who travelled to Japan with Filipino President Rodrigo Duterte this week, said he helped broker negotiations with Farmind president Tatstuo Horiuchi, in the interests of rejuvenating the sector.
"I asked him if he could help the Philippines, especially the CARP [Comprehensive Agrarian Reform Program] beneficiaries, the rebel returnees, if they could commit to buy quite a number of fruits coming from the Philippines at a good price," Alvarez told reporters in Tokyo.
Alvarez said an additional 25,000 to 30,000ha would need to be planted to fulfil Farmind's orders, creating new jobs in key growing regions.