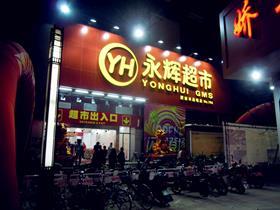 JD.com has opened three bricks-and mortar stores in China, according to Chiniese news site Jiemian.
Joining the ranks of fellow leading e-commerce giants Alibaba and Amazon in venturing into offline stores, JD.com's stores feature cosmetics, healthcare products and electronics labeled with QR Codes, which customers can scan and then purchase the items online.
The three stores in central Beijing are 20m2 with three to four staff, all located within Yonghui shopping centres, of which JD.com owns a 10 per cent share.
JD.com bought the stake in Yonghui in August 2015, signing a cooperation agreement to explore and develop online-to-offline business models and work together on logistics and supply chains.