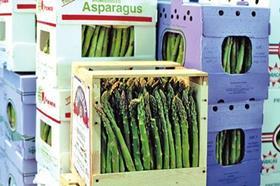 Peru's fresh produce industry is set to benefit from a recently signed free trade agreement (FTA) with South Korea.
The FTA was ratified by the two countries on Wednesday of last week, and should see the abolishment of trade tariffs between the two nations within 10 years, according to a report on website peopledaily.com.
A list of 107 agricultural and aquatic products deemed 'sensitive' by Korea, such as rice and garlic, would be excluded from the agreement, however.
According the report tariffs on some items, such as South Korean televisions and coffee from Peru, would be scrapped immediately, while others, including Peruvian agricultural products, such as asparagus and bananas, would be phased out in stages.
Peru is the second South American country to secure an FTA with Korea after Chile signed an accord with the Asian nation in 2003.