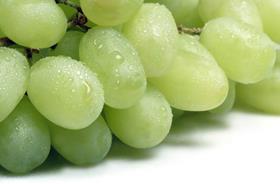 Sun Asia Group has secured a A$25m (US$17.3m) per annum sale agreement for the supply of Australian produce into Asia.
The company has partnered with Mayuresh Protenz, the agriculture division of Indian conglomerate Mayuresh Group.
Mayuresh Protenz has supply agreements with a range of Asian customers and Sun Asia will supply these customers directly with a range of produce including table grapes, stonefruit and citrus.
This agreement comes after Sun Asia Group was acquired by Australian-based B2B data company Invigor Group at the end of May.
"This sales agreement is a pleasing start to Sun Asia Group's farm-to-plate growth strategy and Mayuresh Protenz is an excellent partner that gives us wide distribution channels into multiple Asian markets," said Gary Cohen, chief executive of Invigor.
Cohen explained the combination of high-quality produce and Invigor's technology captured the attention of the Indian company.
"What attracted Mayuresh Protenz is to Sun Asia Group was the excellent relationship Sun Asia has with Australian producers and the potential that Invigor's technology can bring to this potential partnership.
"They are a sophisticated food supplier that see value in our back-end capabilities and payment channels, especially WeChat Pay, which is a growing and accepted payment channel for many of their end customers.
Geoff Shannon, director of Sun Asia, added the sales agreement had been months in the making.
"Mayuresh Protenz has been very rigorous in assessing our supply channels, quality control and relationships with farmers before committing to this initial contract," Shannon said.
"Seamless delivery of product is the key to expanding this agreement beyond its current A$25m (US$17.3m) annualised value. We have every confidence that we can achieve this."