High value exports such as durian and pineapple the focus of Malaysia's Ministry of Agriculture and Food Security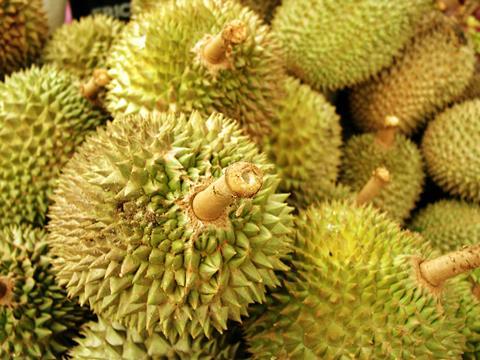 Malaysia's Ministry of Agriculture and Food Security (Mafs) has revealed its plans to focus on growing the country's fresh produce exports in 2023.
According to a report from The Malaysian Reserve, durian and MD2 pineapples will be the focus of the department's efforts.
"For these fruits, Malaysia is targeting an increase in export trends to countries such as China, Australia and New Zealand, which will contribute to higher export income," MAFS said.
While these export markets offer a great opportunity for the Malaysian durian industry, the domestic market is just as lucrative with local per capita consumption at 12.8kg according to the Department of Statistics Malaysia.
"This proves that durian production is sufficient to meet domestic demand and has great potential to be marketed abroad,"
The domestic market will also be the target for Harumanis mango growers, who have attracted strong prices for their fruit in recent years.
"Over the past few years, the high demand from the domestic market for Harumanis has contributed to the increase in the price of this commodity," Mafs said.
"This situation prompted entrepreneurs to focus on the domestic market rather than exporting the fruits abroad due to its lucrative prices."
Mafs also has plans to further develop smaller crops such as jackfruit, papaya, watermelon, banana, mango, mangosteen and rambutan. It has identified potential export growth opportunities for these fruits in markets including China, Taiwan, South Korea, Singapore, Australia, the Middle East, Europe and the US.
"This year, the Department of Agriculture will be focusing on fresh mangosteen commodities to gain new market routes to Australia," it said.
Mafs said it will work to expand mangosteen production to prepare for increased access to more markets.
"This is to ensure a sufficient supply of mangosteen once the market path is expected to be obtained within the next three to four years," it added.
MAFS is also working with Chinese authorities through the final phase of an export protocol for jackfruit.
"Once the export trial is implemented and finalised, we estimate that the trend of trading jackfruits in China will increase significantly," Mafs noted.