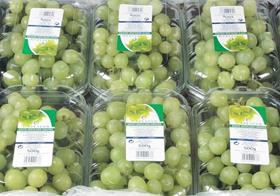 Indian authorities have tightened their regulations on grape and peanut exports, now requiring mandatory registration with the Agricultural and Processed Food Products Export Development Authority (APEDA).
Exports of grapes, fresh or dried, to the European Union are now required to be registered with APEDA.
Exports of peanuts (ground nuts) or their products must now be registered with APEDA for every market except Russia, along with an Aflatoxin level certificate.
The changes were detailed in a notification issued by India's Directorate General of Foreign Trade (DGFT) last week, and took effect from 3 January.
The move is a further tightening of India's self regulation of fresh grape exports to Europe, following upsets to the trade in 2010 over chemical residue levels.
India's table grape industry is also trying to develop new export markets to remove the dependence on Europe.