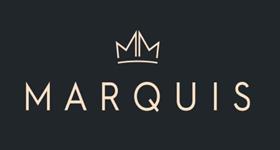 Some of the biggest names in macadamias have consolidated under the Marquis Macadamias brand.
The new entity brings together the Australian-based Macadamia Processing Company (MPC) and its wholly owned subsidiary, Pacific Gold Macadamias (PGM), along with its marketing company Macadamia Marketing International (MMI) – which is jointly owned by South Africa's Global Macadamias.
Marquis will grow, process and sell 48 per cent of Australia's macadamia crop. It will be responsible for 22 per cent of global macadamia kernel sales and handle over 16 per cent of the world's nut-in-shell production.
The group has set the goal of doubling its turnover from A$250m in 2019 to A$500m by 2024.
"Bringing MPC, PGM and MMI under the one brand is about consolidating our current position as the world's largest macadamia processor and marketer," said Larry McHugh, chief executiveof Marquis Macadamias.
"The addition of South Africa's Global Macadamias will initially add an additional 15,000 tonnes of nut-in-shell and 2,500 tonnes of kernel to the group's production. And this will grow rapidly."
The Marquis business currently supplies wholesale nut-in-shell and kernel to leading markets across North America, Europe and Asia. It also directly supplies kernel to a major US retailer and some of Australia's largest supermarket chains.
McHugh said the move to consolidate will create further security of supply, allowing the group to scale-up sales programmes with confidence.
"It not only ensures we have access to the largest growers worldwide, it adds regional diversity to our supply chain," he explained. "Sourcing our macadamias from two continents reduces our exposure to drought and other seasonal variabilities that affect supply."
Marquis will remain 100 per cent grower-owned and run, with all profits from the business flowing back to producers.
"Being grower-owned is crucial to macadamias' clean, green and premium status," McHugh said. "It is important for us to control the process from the grower all the way to the customer to show the 'farm-to-fork traceability' of our nuts."