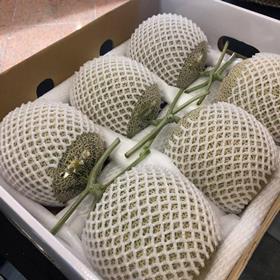 Brunei-based Superfish Growers has begun farming a high-priced variety of melon and it has ambitious plans to significantly increase exports of the fruit in the future, according to local news sources.
Eileen Lee Hui Shi and Lee Wei Sheng, siblings and founders of Superfish Growers, told Biz Brunei the company exported its first commercial harvest to a number of Asian countries at the end of June.
While the first shipment was only 20 tonnes, Lee said the company will aim to produce 380 tonnes of muskmelons worth US$3.8m annually by 2020. This is set to be facilitated by investment in up to nine more greenhouses.
"We have acquired the highest quality Arus (muskmelon) seeds from Japan which are suitable for planting in Brunei's warm climate year-round," Lee told Biz Brunei.
"Of the nine greenhouses, six are being run by four local (contract) farming businesses who we have jointly invested in."
In the medium-term, Superfish Growers is forecasting production to increase to 1,140 tonnes, worth US$11.4m annually. The company expects the global muskmelon market to grow to US$413m with China being the biggest importer.
This will require substantial investment in more greenhouses which the company plans to meet with a contract farming programme.
Lee said the company's competitive advantage would be against the slowdown of crop production during colder seasons in Japan and China.