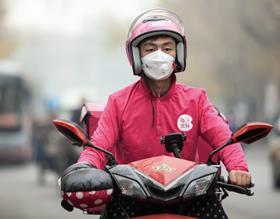 Missfresh has signed agreements with over 20 regional supermarket chains to equip more than 150 stores in 19 cities in China with its Retail Cloud service.
The major regional grocery store chains will be equipped Missfresh's suite of proprietary SaaS tools and AI-driven capabilities, such as smart omnichannel marketing, smart supply chain management, and smart store-to-door delivery.
The retail partners include the likes of Shandong Aodelong Supermarket, Chongqing Jiameijia Department Store, and Changchun Yatai Supermarket.
Missfresh's retail cloud business segment officially launched in June 2021 and has helped a growing number of retailers with the digitalisation of their services. It has also laid the groundwork for the rapid expansion of retail cloud services across the neighbourhood retail industry.
Since partnering with Tencent Smart Retail, Missfresh has bolstered its Retail Cloud services by uniting Tencent Smart Retail's ecosystem and its philosophy of partner empowerment with the company's self-developed retail AI network and years of experience running neighbourhood retail operating systems.
With applications across numerous fields including cloud computing, digital marketing, and e-commerce livestreaming, Missfresh's Retail Cloud services have enabled small- to medium-sized traditional retailers to rapidly set up comprehensive online operations.