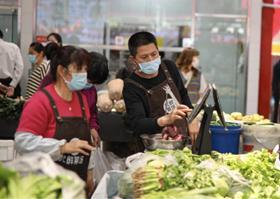 Missfresh has partnered with Nanchang's Wangjia Market Management in Jiangxi Province to expand its Intelligent Fresh Market business to 20 cities across China.
The two companies will operate Intelligent Fresh Markets together in Yingtan and Shangrao, two cities in China's Jiangxi province.
Launched in the latter half of 2020, Missfresh's Intelligent Fresh Market business reconstructs and optimises the layout of traditional fresh markets to improve the business mix and expand the service scope, as well as providing merchants with SaaS tools that help them with online payment, marketing, CRM, and omni-channel support.
These value-added tools enable merchants to convert and manage offline private traffic to online platforms and increase monetisation.
Intelligent Fresh Markets have already been implemented in cities across the country including Qingdao, Changshu, Huangshan, Hefei and Yunfu.
Missfresh founder, president and chief executive Xu Zheng said the Intelligent Fresh Market business would become a mainstream consumption channel among consumers in China's third and fourth tier or small- and medium-sized cities.
He said Intelligent Fresh Markets would provide a better consumption and shopping experience to consumers and increase revenue and profit for merchants through upgrades to operations, digital empowerment and private domain operations.