US-based company aims to make positive impact in milestone year
Mission Produce will celebrate it 40th anniversary with a year of "good works" that positively impact its staff, communities and environment.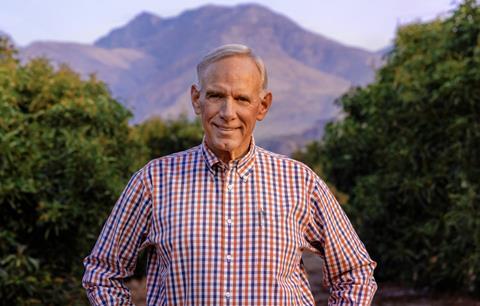 The California-based company has launched the 'Here for Good' campaign, which will run across 2023.
"The campaign is our commitment to celebrating the good we stand for on a global scale," said Steve Barnard, chief executive and founder of Mission Produce.
"Since 1983, Mission Produce has been 'here for good'– the good of our workforce, the good of our communities and the good of the environment. And in line with our 40-year history, we're here for the long run."
The company's teams across North America, South America and Europe plan to participate in the campaign.
Anticipated events include workplace health and wellness efforts, community development activities, and environmental acts of service.
"In honour of Mission Produce's 40-year anniversary, we are leveraging our far-reaching global presence to have a positive impact around the world," said Tim Bulow, president and chief operating officer of Mission Produce. "We are embracing our strong company values and drive for responsible growth to promote good in various forms
"Our nutrient-dense avocados and mangos promote consumer health, while our efforts in the workplace, on our farms and throughout our surrounding communities aim to benefit the totality of our global footprint."