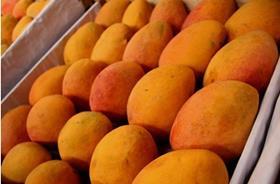 Peruvian mango exports to South Korea have risen sharply this year according to figures from the Peru-Korea Business Council.
The data shows that exports totalled US$12.4m between January and September, an increase of 68 per cent compared to the year-earlier period.
Peruvian mangoes gained access to the South Korean market in November 2015 and their popularity has grown steadily since then.
"From 2016 (January-September) until now (January-September 2019), our country achieved a cumulative growth of 678 per cent and will continue on that positive path, as Korean consumers value healthy eating and fruit plays a key role in a healthy diet," said Juan Varilias Velásquez, president of the Peru-Korea Business Council.
South Korea is now the fourth biggest market for Peruvian mangoes after the Netherlands, US and Spain.