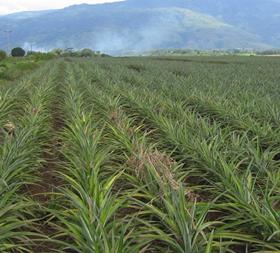 Philippines president Rodrigo Duterte's visit to China this week is expected to improve bilateral relations and increase cooperation between the countries on issues including investment and agriculture, reports the Manila Times.
Duterte lands in Beijing today (18 October), and will meet with China's president Xi Jinping in what will be the first meeting between the two heads of state in five years. Duterte and Xi are expected to sign several Memoranda of Understanding and agreements, including cooperation on infrastructure and agriculture investment.
"We hope that president Duterte's visit will help build up bilateral political trust, properly deal with relevant disputes through dialogue, deepen pragmatic cooperation, extend traditional friendship and bring bilateral relations back to the track of sound and steady development," China's foreign ministry spokesperson Hua Chunying said a at a press conference on 17 October.
Agriculture investment
China's ambassador to the Philippines, Zhao Jianhua, said in a separate press conference that increasing China's imports of tropical fruit from the Philippines would be on the agenda.
"Agricultural investments will increase the output of imports of your tropical fruits such as banana and pineapple, which constitute a large potential in the China market. Still we want to import more," Jianhua said on 15 October, adding that the majority of bananas and pineapples consumed in China are imported from the Philippines.
"Dragon fruit particularly the red one is very much in demand," he said. "The Chinese market is the largest market."