New Zealand-based company focused on 2023 export campaign
Mr Apple, one of New Zealand's biggest apple grower-packer-exporters, remains committed to supplying its international customers with premium quality fruit this season.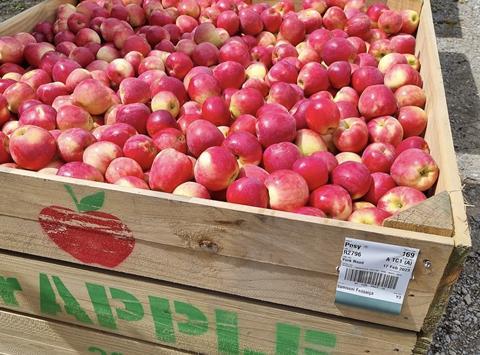 Like many businesses based in Hawke's Bay, Mr Apple's orchards and packhouses were hit by Cyclone Gabrielle in mid-February.
However, after ensuring its staff and families were safe, the company's focus turned to ensuring that this season's harvest and export programmes continue.
"I'm happy to confirm that all Mr Apple staff are safe and being well supported in what was a very challenging week for everyone in the Hawkes Bay region," said Mr Apple's Ben McLeod.
"We are grateful for the kind words of many of our customers who have been in touch to check on our safety."
The main apple growing areas affected by the flooding were between the two main rivers in Hawke's Bay. Production on two of Mr Apple's orchards, which represent around 10-15 per cent of the company's overall crop, was affected. All other Mr Apple orchards are reporting a good crop with little or no damage.
"Despite the recent weather, our team has rallied, so we're in a good position for harvesting and packing," McLeod explained..
"We have invested in our packhouses to ensure optimal fruit scanning and handling to ensure that the fruit we export is of the highest quality. Customers can be confident in contacting us to secure their programme."
McLeod said the focus in Hawke's Bay over the coming months would be on the clean-up and supporting those who have lost so much.
"To assist with this, the horticulture industry needs to continue to operate and provide jobs for those who rely on the industry," McLeod said.
"Mr Apple will continue to work with partners and customers in markets that rely on the New Zealand apple season."