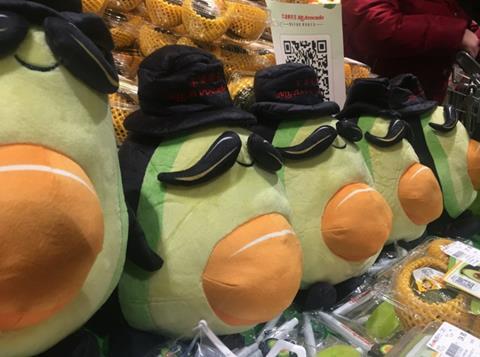 Mr Avocado has made its foray into Northeast China with a two-day roadshow in Heilongjiang province.
The leading avocado brand – a joint venture between Mission Produce, Lantao International and Pagoda – partnered with supermarket chain Biyoute to conduct the promotion on 1-2 January, which included in-store sampling and product giveaways.
The roadshow highlighted Mr Avocado's emphasis on supplying ready-to-eat avocados to market, a strategy that has helped it build market share in other parts of mainland China.
Along with traditional Chinese avocado consumer demographics, such as young mothers, the promotion also targeted health-conscious young males, a growing market segment for the fruit according to Mr Avocado.