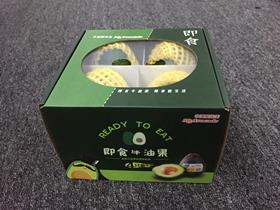 Mr Avocado, China's ripe-and-ready avocado brand, recently announced the establishment of Yunnan Avocado Agriculture Development (YAAD). In a partnership with the Institute of Tropical and Subtropical Cash Crops at Yunnan Academy of Agricultural Sciences, and the Yunnan Province Characteristic Industry Promotion Association, the new company will set up an avocado planting base in Baoshan, Yunnan to focus on the research, development and production of domestic avocados.
Since its reveal in 2016, Mr Avocado, the joint venture between Mission Produce, Lantao International and Pagoda, has experienced tremendous growth. The company is now building a new avocado ripening centre in Southern China to complement the service of its Shanghai facility. Growing domestic fruit is yet another step for Mr Avocado to solidify its leading position in the market.
"The global market cannot get enough of avocados. The growth of demand is accelerating in China as well. As the first ever Chinese brand for avocados, Mr Avocado believes it can provide the consumers a more attractive price by growing avocados locally in the country. It will also give the category a big push in tier-three and tier-four cities," said Liu Mosu, assistant chairman at Mr Avocado.
YAAD plans to have more than 100,000mu (6667ha) in planted area, which can potentially produce 100,000 tonnes of avocado each season. The first commercial crop is expected in 2022, a majority of which will be the Hass variety.
According to Liu, YAAD has successfully imported rootstock from North America, a first for the avocado category to be approved by the Chinese authority. The company will set up its own nurseries to produce planting materials in the future.
Chinese-grown avocados could be a game changer not only for the vast domestic market, but also its neighbouring markets in Asia. Mr Avocado believes the Chinese supply will have an advantage in distance and price when exporting to other Asian countries, strengthening Mission's global supply.
See the full story in the upcoming Asia Fruit Logistica edition of Asiafruit Magazine (July/August).