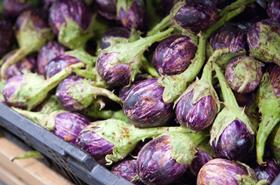 Nepal's vegetable imports increased 31.4 per cent to NRs7,126m (US$74.6m) in the first ten months of this fiscal year compared to the same period in 2013, according to Nepal's Trade and Export Promotion Centre (TEPC).
India came in as the top supplier, accounting for 51.2 per cent of the country's vegetable imports, with Australia ranking second at 13.9 per cent and Canada supplying 13.2 per cent of imported vegetables.
Republica reports that not all Nepalese industry representatives are happy about the trend towards imported produce, some urging the government to do more to reduce reliance on imports and invest in the domestic agriculture industry.
"Though many people are involved in vegetable production, they have not been able to start commercial farming," Arjun Parsad Aryal, director of Kalimati Fruits and Vegetable Market Development Board, one of the major suppliers of vegetables in Kathmandu, told Republica. "The government should encourage farmers to start commercial production of vegetables by subsidising seeds and fertilizers and opening collection centres in different parts of the country."

According to the Nepalese news site, Nepal's government has announced agricultural programs to support the local industry, to start in the new fiscal year. "We are preparing to launch different programs to encourage commercial farming,' Jay Mukund Khanal, secretary of Nepal's ministry of agricultural development, told Republica. 'Among others, we will expand irrigation and ensure timely availability of chemical fertilizers and other inputs to improve agriculture production."