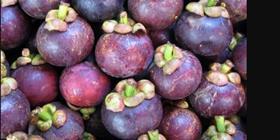 Thailand's fruit exporters will be connected with e-commecre platforms and Asian importers as part of a new campaign by the country's government.
The 'Thai Fruits Golden Months' campaign was launched by Thailand's Ministry of Commerce as a way to support exporters that have been affected by the coronavirus (Covid-19) pandemic.
Designed to increase domestic consumption of fruit, the campaign will run through May and June and will see premium-quality export fruit sold online.
According to a report from thePattaya Mail, the Ministry is collaborating with seven e-commerce platforms including Thailandpost, Shopee, Lazada, JD Central, Cloudmall, JatujakMall.com and The Hub Thailand to sell the likes of mangoes, durians, mangosteen, which currently can't be exported to overseas markets.
Thailand's Department of International Trade Promotion (DITP) has also supported exporters by organising online business matching events between importers from Korea, Malaysia, UAE and Egypt and Thai exporters in the coming months.
Korea of particular interest to Thai exporters and the DITP has been negotiation with importers to secure the sale of more mangoes, according to thePattaya Mail.