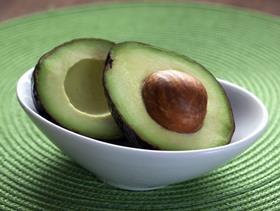 Leading Indian fresh fruit importer IG International has announced a 50:50 joint venture with independently owned orchard and research centre Deccan Exotics to fast-track the development of Indian-grown avocados.

The joint venture company – IG Deccan – will be based in the Hyderabad region and make an initial US$1m investment to establish a plant nursery for growing avocados, with plans to generate 5m trees over the next five years, according to a media statement from IG International.

IG Deccan plans to handle a full range of new varieties from international avocado breeding companies and sublicense them to growers in India. The joint venture's long-term goal is to become the largest avocado nursery in India.

Orchard and research centre Deccan Exotics specialises in cultivation of dragon fruit and runs a 30-acre facility close to Sangareddy Fruit Research Centre near Hyderabad. The company says it offers the largest selection of dragon fruit varieties in India (27 varieties), including hybrids and seven commercial varieties. Its services to growers include supply of seedlings, farming consultancy, post-harvest management and buyback of produce.

Hailing the new initiative, Tarun Arora, IG International's director of finance and operations, said: "Growth is vital, and when to cascade to the next level is even more important in the D2C [direct-to-consumer] market.

"Our joint venture with a pioneering company like Deccan Exotics will help us create a blooming biome for avocados exclusively for our buyers in India, and it will also create an opportunity for India to become the next big avocado [sourcing] market for importers abroad."

Deccan Exotics CEO and founder, Srinivas Rao Madhavaram, said the company was excited by the potential to make avocados "a native commodity" for Indian consumers.

"At Deccan Exotics, we are a very farmer-spirited company looking to cultivate the best fresh produce. We are thrilled to form a new joint venture with market leaders like IG International to bring the taste of home-grown avocados to every plate in India. Their flawless distribution coupled with our R&D capabilities will form a perfect synergy to create the best product."

India's avocado imports have been showing promising signs of growth although trade is at the early stage of development, with less than 500 tonnes imported in 2021.