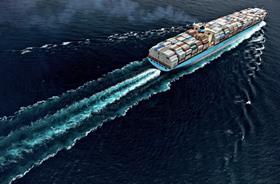 Maersk will omit stops at Ningbo this month
China's Ningbo-Zhoushan container port, the world's third busiest, remains partially closed amid ongoing concern over whether the shutdown will disrupt trade from the region longer term.
According to Bloomberg News, the port hasn't published any updates on its operations since Wednesday 11 August, when it halted all inbound and outbound container services at its Meishan terminal after one employee tested positive for Covid-19.
Consultant GardaWorld estimated the terminal accounted for about 25 per cent of container cargo through the port, though Ningbo-Zhoushan had said it would redirect ships to other terminals and adjust operating hours at other docks.
Bloomberg News reports shipping firm Yang Ming Marine Transport has warned its clients of potential "port congestion" due to the partial closure, while Maersk said it is having vessels on services between Asia and South America call at the Meishan terminal, and that all will omit Ningbo this month.