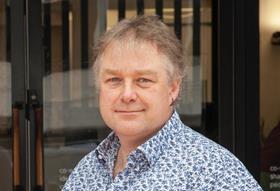 PlantTech Research Institute in Tauranga is working with New Zealand eScience Infrastructure (NeSI) to advance artificial intelligence (AI) research in the fresh produce sector.
The pair signed a Memorandum of Understanding (MoU) in November 2020.
A key aim of the partnership is to remove computer processing bottlenecks limiting data scientists' ability to train AI models that learn from high volumes of complex and tightly coupled data.
"Horticulture and produce are among the first New Zealand industries to benefit from this faster AI computing infrastructure, with PlantTech scientists using it to explore new approaches to data-driven horticulture in key sectors, including kiwifruit," according to a joint release from PlantTech and NeSI.
PlantTech chief executive Mark Begbie said the MoU was the start of an exciting strategic partnership with NeSI to better understand and cater to the developing needs of New Zealand's AI researchers.
"As NeSI continues to ensure New Zealand's research community is well catered for in traditional supercomputing driven by Central Processing Units (CPUs), the field of AI research is driving demand for high performance computing based around GPUs (Graphics Processing Units)," Begbie explained.
"The strategic alliance and MoU will see PlantTech's insights as a preeminent developer of AI solutions couple with NeSI's solution expertise as a preeminent provider of computational capability to ensure New Zealand has the right AI research platforms to take it to the next level of international competitiveness, now and into the future."
NeSI director Nick Jones said the partnership provides his organisation with an opportunity to extend its platform to be fit-for-purpose for data-intensive agri-tech workloads.
"This is a special collaboration, enhancing the capabilities and support we offer to New Zealand's agricultural research communities, particularly those working in emerging technologies, such as AI and deep learning," Jones explained.
"It also gives us the opportunity to extend our reach, beyond the public research sector, to positively impact research in the horticulture industry, which is discovering that its pressing challenges can be solved by more precise technologies.
"In doing so, NeSI has leaned into its relationships and distributed teams to connect locally with PlantTech. Our national eResearch infrastructures are keen to support expertise on the ground - working with PlantTech we're establishing an approach and opening a path to other possible partnerships in the Bay area and other regions."
Read more about PlantTech and NeSI's partnership in the upcoming Autumn edition of Produce Plus.