Staple vegetable now more expensive than meat as inflation and supply shortage affect prices
Onion prices in the Philippines have hit world-wide highs with the country approving additional imports to address the issue.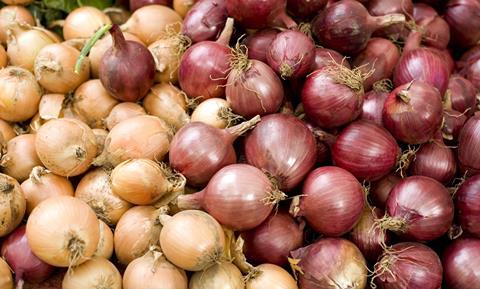 It is currently costlier to buy meat than the staple vegetable with prices for red and white onions preaching P600 (US$11) per kilogram compared to P220 pesos (US$4) per kilogram for chicken, according to the country's Department of Agriculture.
According to CNN, the combination of supply shortage and inflation has fuelled the situation. A number of typhoons hit the Philippines last year damaging a significant portion of crops, meanwhile, consumer prices jumped 8.1 per cent in December, hitting a 14-year high, according to the Philippine Statistics Authority.
President Ferdinand Marcos Jr already approved the import of 21,000 tonnes of onions at the start of January to help alleviate the situation. However, the shipment will not arrive until the end of the month. The domestic harvest is expected to pick up soon after with the peak expected between March-May.
Onions are in such high demand they are even being smuggled into the country with authorities seizing multiple shipments worth over a combined US$500,000 in December.
The Philippines' trade department has also imposed a suggested retail price (SRP) of P250 ($4.53) per kilogram for onions. However, charges for those found exceeding the SRP are not commonly enforced.
Nicholas Mapa, a senior economist for ING Bank based in the Philippines, told CNN it will take some time for prices to settle.
"In the near term, we can only hope to mitigate price pressures with increased supply either through importation or … local harvest," Mapa said.
"We are getting a harvest in the first quarter so hopefully that should help alleviate the situation," he said, adding that the industry should improve storage to limit wastage during typhoons."