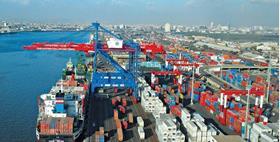 Pakistan's fruit and vegetable association (PFVA) fears the impact of coronavirus, which has seen Pakistan close its borders and international airlines suspend services, could cost the industry up to US$150m.
PVFA head, Waheed Ahmed, indicated things could get worse before they get better.
"If the present situation prevails for the next two months, it is anticipated that the overall export of fruits and vegetables from Pakistan will sustain a massive loss of over US$150m," said Ahmed.
"Transportation of food items via sea route is experiencing problems and under these circumstances, only those countries that have a strong agriculture sector along with adequate food for their local population can avoid such a crisis."
A report published by Pakistan Today suggested the country's fresh produce exports to Europe, the Far East and Middle East were under threat as a result of coronavirus related closures.
"Mega superstores are shutting down as preventive measures against the deadly virus, and this is having a pronounced negative impact on the export of fruits and vegetables," added Ahmed.
Mango exports, which are expected to commence in June, could also be seriously affected, according to Ahmed.
"If the pandemic is not fully controlled, exports will be affected, leading to huge financial losses to the exporters as well as the agriculture sector."