As cherry season ramps up industry is hopeful of gaining access to China for key growing region of Gilgit-Baltistan
Pakistani cherry growers from the country's northern Gilgit-Baltistan region are hopeful of soon gaining approval to export to China a development that has the potential to boost export revenue.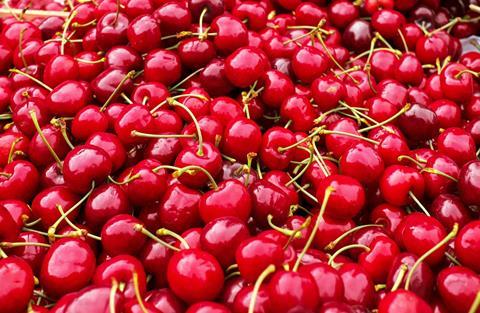 According to a report from Gulf News, a 14 member delegation from China visited Gilgit-Baltistan – which shares borders with China – at the end of May and signed multiple memorandums of understanding (MOUs) to facilitate cherry trade.
The delegation assessed the local cherry production, and inspected cherry orchards, packing units, and cold storage facilities, aiming to explore the potential of importing cherries to Chinese markets.
Mohammad Ali Quaid, the special assistant to the GB chief minister, said that the key approval would come from the Chinese quarantine department which is planning a visit to GB to pave the way for exports. The export of cherries from Pakistan to China would commence once all necessary procedures are met.
Javed Akhtar, deputy director at GB's agriculture department, said cherries had become one of the region's leading cash crops with around 8,000 tonnes of fruit harvested each year, generating around Rs700m in revenue annually.
Accoring to a previous report from Pakistan Today, the Pakistani cherry industry may still face a challenge supplying China even if exports are approved. Leading exporter Zulfiqar Monin said cherries grown in Gilgit-Baltistan have a short shelf life and strict phytosanitary measures that require 18 days of cold treatment leave little time to get the fruit to Chinese customers.