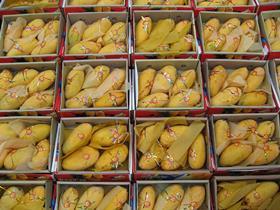 Pakistan's Bureau of Statistics has revealed that the country's fruit exports rose during the ten-month July-April period of 2018/19, up 6 per cent in value to just over US$380m.
In volume terms, fruit exports climbed even higher year-on-year, up 10.6 per cent to 721,146 tonnes, The News International reported.
Pakistan's vegetable exports, however, actually fell in value for the ten-month period, down 1.2 per cent from US$203m to US$201m.
Vegetables enjoyed a boom in export volumes, though, up 17.6 per cent from 739,940 tonnes in 2017/18 to 870,298 tonnes.