Experienced agribusiness manager to head up Asia-Pacific alternatives group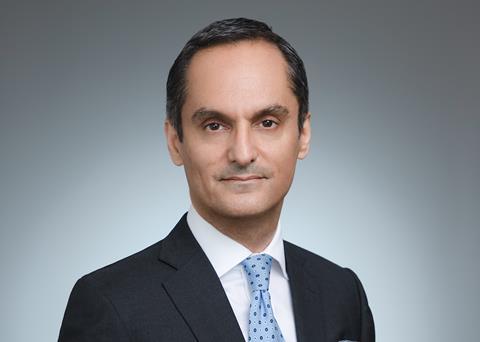 Patrick Vizzone has joined investment management firm Franklin Templeton as managing director and head of agri-food for its Asia-Pacific alternatives group.
Vizzone will lead private equity and venture capital investments in the sustainable agri-food sector globally. He will draw on over 25 years of experience in the agribusiness sector.
Based in Hong Kong, Vizzone will report to Jing Su Vivatrat, president and COO of Franklin Templeton's Asia-Pacific alternatives group.
"Food security is increasingly a central economic and geo-political concern which will re-orient the global economy with long-lasting investment implications," said Ben Meng, chairman of Asia-Pacific at Franklin Templeton.
"Patrick's appointment further underscores our overall commitment to the Asia Pacific region, particularly across sustainability-focused agri-food and technology private equity and other alternative asset capabilities."
Vizzone previously served as international head of food, beverage and agribusiness at ANZ Banking Group.
Prior to that, he was Asian head of institutional banking and head of food and agribusiness at National Australia Bank.
He has also held senior leadership roles at Rabobank and GE Capital Asia-Pacific, where he advised leading agri-food corporates on cross-border business strategy and corporate finance.
"I am absolutely thrilled to have the opportunity to join the Franklin Templeton family, and have long respected the firm's client-centric culture and commitment to sustainability," Vizzone said. "I look forward to contributing to the next stage of growth in the firm's Asia Pacific alternatives capabilities."