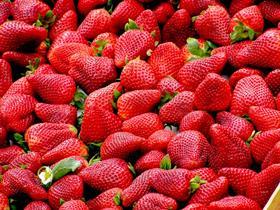 Perfection Fresh has expanded its berry portfolio with the acquisition of Queensland-based Berry Yummy Marketing.
A well-established strawberry distribution and marketing business, Berry Yummy Marketing has strong retail sales programmes with leading Australian supermarkets, independent greengrocers and wholesale distributors.
The deal means Perfection Fresh now controls around 10 per cent of the Australian strawberry market through its network of growers in Queensland, South Australia, Victoria and Tasmania.
The purchase includes exclusive licenses to new premium strawberry varieties from Plant Sciences, a world leading berry breeder.
Perfection Fresh plans to introduce premium strawberry varieties and a tiered branding strategy in the next two to three years.
"We'll concentrate on varieties that better withstand the vigour of the supply chain and taste better so when customers buy a punnet of Perfection branded strawberries, they can be confident of the premium quality," said Perfection Fresh chief executive Michael Simonetta.
"Ahead of buying Berry Yummy, we'd already begun researching strawberry genetics and had sourced our own proprietary varieties from Europe. We are keen to complement these with varieties from Plant Sciences Inc in the US so we can introduce the perfect combination of new varieties."
Berry Yummy Marketing's former owner, Ray Daniels, has joined Perfection Fresh in a dual role as grower liaison and also as a mentor to help establish best practice growing, logistics and packaging for this strawberry sector. Several of the Berry Yummy Marketing team have also been employed by Perfection Fresh.
"I'm looking forward to working closely with Michael and the Perfection team to bring a fresh approach to the strawberry industry, grow the business and ultimately provide premium strawberries for our retail partners and in turn consumers," said Daniels.
Perfection Fresh entered the berry category almost 10 years ago with the initial aim of establishing a presence in blueberries and raspberries. Simonetta said the company's investment in proprietary varieties and supply chain infrastructure have positioned it as a "serious player" in the berry category.
"For example, with raspberries, we've introduced a premium variety, invested in production and licenced strategically aligned supply partners. This approach has helped us gain significant market share within in a relatively short time," explained Simonetta.
"We'd like to work with the Berry Yummy grower network to replicate this success and help transform the Australian strawberry sector. This will include setting new benchmarks in logistics and marketing, as well as introducing premium varieties that consistently deliver a better eating experience for customers."
Perfection Fresh also has plans to implement the commercial production of blackberries in the next 12 months to complete its berry portfolio.