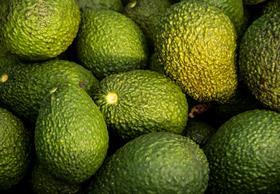 Peru's trade promotion agency PromPeru has launched a new campaign highlighting the country's avocados in Japanese retailers.
The campaign, initiated by PromPeru's commercial office in Japan, is set to run into August at retailers such as Aeon Retail, Daiei, Life Corporation, Summit and Harashin Narus. Peruvian avocados will also feature in the magazines of the participating supermarkets.
PromPeru said the promotion seeks to create awareness among Japanese consumers about Peru's position as a top avocado producer.
'Avocados are one of our star superfoods, and they are not only part of our gastronomy, but also of our ancient legacy. A true wonder!' the agency said in a release.
In addition to its retail activities, PromPeru has also been working with Japanese importer Union, miso sauce brand Marukone and producer and distributor of food and condiments, Kagome, to introduce avocado into the Japanese diet.
Japan has become the second-largest market for Peru's avocados with exports growing by a yearly average of 63 per cent between 2016 and 2019, a trend Prom Peru expects to continue in 2020.
This is emblematic of Peru's efforts to increase its avocado exports to Asia, in 2015 it exported 652 tonnes of avocados, this grew to 18,529 tonnes in 2019 representing an average yearly growth rate of 131 per cent.
Of the 18,529 tonnes sent to Asia in 2019 52.7 per cent went to China, 25.4 per cent went to Japan, 19.9 per cent went to Hong Kong and India and UAE each received 2 per cent. Combined Peru exported US$48.7m (FOB value) of avocados to these markets.