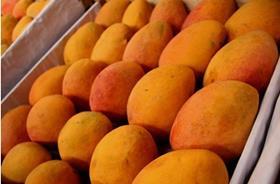 PromPeru has combined with Hyundai Department Store as part of Peru's continuing efforts to develop the Korean market for its mangoes.
The Peruvian mango promotion event was held in all 15Hyundai Department Stores across Korea in January 2020.
Mangoes were offered to consumers at discounts of up to 30 per cent as part of an effort to introduce the fruit to new buyers.
The origin and quality of the Peruvian mangoes were also highlighted to entice the shoppers.
Peru has been successfully growing its mango exports to Korea for over five years now, with exports up over 600 per cent in 2019 from the first volumes send in 2015. In 2019 Korea was the fourth largest market for Peruvian mangoes.
Promotions such as these have played a key role in introducing consumers and building consumer connection between the fruit and its quality.