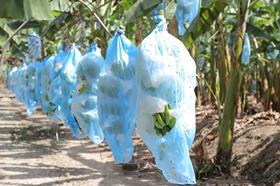 The Philippine's banana exporters have called on the government to regulate the exit price of the fruit to help moderate seasonal swings in yield and demands.
According to a BuininessWorld report, Alberto Bacani, chair of the Philippine Banana Growers and Exporters Association (PBGEA), spoke of challenges facing the industry in the short-term and long-term and noted the ways the government could provide support.
Bacani said at a news conference that the current open pricing system hindered the development of sustainability plans due to fluctuating demands and other factors such as emerging competitors and Panama disease.
"We should not (become) an expensive banana," Bacani said.
"What I would ask the government to do is to follow the model of Ecuador… the (Ecuador) government heavily intervenes in terms of pricing."
Bacani suggested a similar system will help the industry deal with threats, one of the most recent being the Coronavirus affecting trade with China, the Philippine banana industry's largest market.
"What is scary is we have become dependent on the Chinese market," said Bacani.
Victor Mercado, president of PBGEA, said at the news conference Chinese buyers had already indicated a decline in orders because of the virus.
This could exacerbate what Mercado sees as the industry's biggest challenge, Panama disease.
PBGEA estimates about 30,000ha have been affected by the disease and Mercado said both technical and financial support is required for affected growers.
"But the biggest threat that has really caused the reduction (in the size of the farms) is Panama disease. It is where government assistance is needed," said Mercado
The other threat facing the industry is the rise of competitors in South East Asia, Macado highlighted Vietnam given its proximity to China, while Bacani described the development of the Cambodian banana industry as "scary".
Bacani said government intervention was needed to guarantee the Philippines held its position in the global banana trade.
"It will take a while before (other countries in Asia) can catch up with the Philippine way of growing bananas," Bacani said.