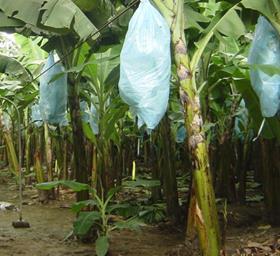 Banana exporters in the Philippines are lamenting their government's "lackadaisical" response to China's quarantine restrictions as they lose out to Latin America in meeting market demand, reports the Philippines Banana Growers and Exporters Association (PBGEA).
The PBGEA told Freshplaza.com that China has significantly increased its cavendish banana imports from Latin America, while Philippine banana volumes are kept to a minimum by stringent sanitary requirements imposed by Chinese authorities in June.
"It seems that the government is not giving importance to the problem. Maybe the government will act when the entire industry is dead," a local exporter, who requested anonymity, is quoted as saying.
The same sentiment is reportedly shared by several exporters who suffered after China imposed stringent quarantine measures that make it virtually impossible for Philippine Cavendish bananas to enter the country, the PBGEA said.
Communication between the Chinese Ministry of Agriculture and the Philippine's Department of Agriculture has failed to produce a concrete development since the June 1 imposition of new quarantine measures.
Several billions of pesos have already been lost by small exporters and multinational firms, and this will continue unless the issue with China, whether phytosanitary or political, remains unsolved, the PBGEA said.