Government encourages growers to make the most of surging demand for the fruit and focus on new varieties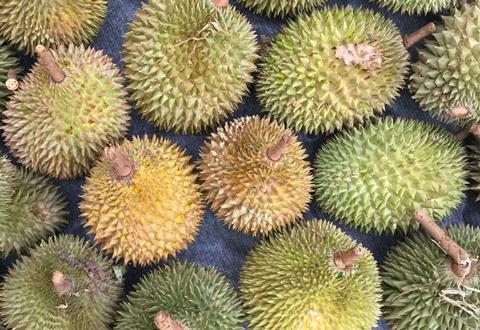 The Department of Agriculture in Davao Region (DA-11) has urged durian growers to expand production and plant new varieties as demand for the fruit skyrockets.
According to a report from the Philippine News Agency, DA-11 regional director Abel James Monteagudo, said the industry must focus on new varieties as it grows, because of their meatier and creamier characteristics.
"To all our durian growers there is this so-called bright future in durian production. I encourage you to expand or plant more durian trees and plant those improved varieties, venture into post-production, and rest assured that DA along with other partner agencies are here to help you establish market linkages," Monteagudo said.
Davao Region accounts for 78 per cent of the country's durian production and Monteagudo said it was well placed to capitalise on the fruit's growing popularity.
"As more and more people become interested in this unique-tasting delicacy, this is why we need to take advantage of this rising global demand for fresh durian fruits," Monteagudo added.
Monteagudo also celebrated the opening of the Kadayawan Durian Festival which will run from 12 August to 12 September. He said the event would showcase the area's fruit and attract domestic and international buyers.
"In the next few days, fresh durian fruits will surely flood our city. Harvest time is fast approaching. That is why we need to attract more buyers," Monteagudo added.