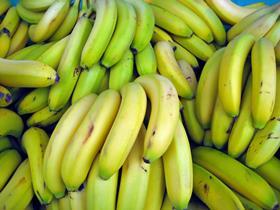 The Philippine Bureau of Plant Industry (BPI) is eyeing new opportunities for the country's fresh fruit exports in the US.
BPI director Clarito Barron said the prospects for banana exports "look bright," following an inaugural 6.5 tonne shipment of Dole Cavendish to the North American market last year.
Barron told the Philippine Daily Inquirer that banana exporters were examining the trade potential of the Hawaiian Islands and the US territory of Guam, as phytosanitary negations between BPI and US authorities continued to progress.
Philippine banana exports rose 12 per cent to 2.9m tonnes in 2013, up from 2.6m the previous year, according to data released by the Philippine Statistics Authority.
Barron also expects the US to develop into a strong market for mango exports, after the USDA last year recognised Philippine fruit as being free of mango pulp weevil and seed weevil. He expects the US will grant access to all Philippine-grown mangoes, except those from the Palawan region.
Barron said the BPI continued to "successfully facilitate" improved trade opportunities for Philippine exporters by strengthening bilateral relations with partner countries.