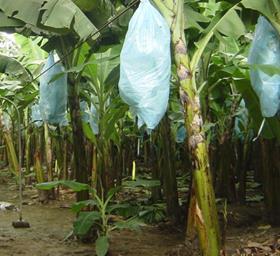 The Philippine Department of Agriculture (DA) is endeavouring to boost exports of fresh produce to Indonesia by obtaining country recognition of the Philippines' Fresh Food of Plant Origin (FFPO) safety system.
In pursuit of this aim, the DA has submitted the relevant documents to Indonesia in a move that also intends to avoid negative impacts from Indonesia's implementation of horticultural import regulations first commenced in 2009.
These regulations refer to food safety controls over internationally-traded FFPO that are intended to ensure Indonesian fresh produce imports are safe and consumable.
This would impact on approximately 100 Philippine fresh fruits and vegetables that are already on Indonesia's regulated list, including fresh bananas, pineapples and shallots. These three items are the country's main food exports to Indonesia, valued last year at US$2.47m.
Thus far Australia, Canada and the US have successfully applied for Indonesian country recognition for their FPPO safety systems. Among ASEAN countries, Thailand is also eagerly pursuing it as the country is one of the biggest fruit exporters to Indonesia.