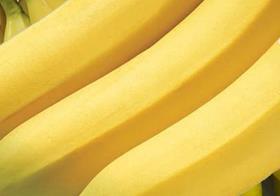 The Philippine Plant Quarantine Service (PQS) of the Department of Agriculture has certified 312 banana packhouses are up to the requirements of Chinese import authorities.
The move is aimed at clearing the way for exporters to the Chinese market, and avoiding the extremely strict inspections Chinese authorities have been subjecting Philippine bananas since March this year.
The PQS will submit the list of certified packhouses to China in hope they will be allowed to enter the market without going through the lengthy inspection process, which has caused large-scale disruption and loss to Philippine traders.
"These would be endorsed to China's quarantine service for reconsideration," Ramon Milloria, head of the PQS regional office in Davao, explained to The Inquirer.
Losses to Philippine exporters have racked up beyond PHP1bn (US$23.2m), according to Stephen Antig of the Pilipino Banana Growers and Exporters Association.