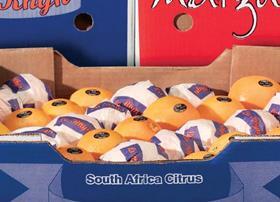 South African citrus has gained market access to the Philippines in a deal that has been over ten years in the making.
Chief executive of the Citrus Growers' Association (CGA), Justin Chadwick, said the move is a great step forward for the local industry.
"With a lot of countries being protectionist, opening markets is few and far between," Chadwick told Food for Mzansi.
"In this case we've been working eleven years to a gain access, so we are overjoyed," he added.
The successful agreement comes at a crucial point for the local industry, which has undergone rapid expansion in production over recent years. Chadwick said the increase in production has placed a stronger emphasis on securing new market access.
"If we don't find new markets than all that food goes back into existing markets and ends up just crashing them, causing oversupply and low returns. Existing markets are already saturated as it is," he said.
Food for Mzansi reported the time-consuming nature of the deal was due to risk assessment tests which the South African citrus industry had to undergo. Philippine delegates made a verification visit to the country in 2017 to inspect industry systems, ports and more.
Chadwick said the correspondence slowed as pest risk assessments held up the process. With the deal agreed, he remained hopeful the first consignment will be sent this year, however, he said it may be pushed back 12-months due to the global situation.
As of September 1, South African citrus exports were tipped to reach 142.8m cartons this season.
Chadwick highlighted the work of Philippine embassy officials Martin Slabbert, Ellen Vega and Tshire Kau, as well as Mooketsa Ramasodi, deputy director-general at the department of agriculture and Sitembele Kelembe, who represents the department of agriculture in Japan, as influential in getting the deal across the line.