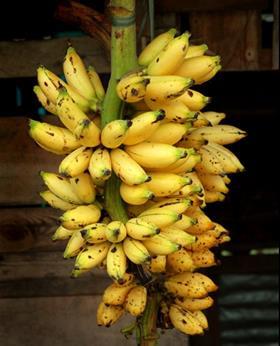 The Philippines' billion-dollar banana industry is losing plantations to disease and extreme weather, according to trade figures.
The Pilipino Banana Growers and Exporters Association (PBGEA) reported a loss of over 2,000ha in Mindanao during 2015, which represents 5.1 per cent of total banana acreage in the key growing region.
PBGEA executive director Stephen Antig told the SunStar newspaper that banana growers have suffered losses from Panama disease, as well as from the devastating effects of the El Niño weather pattern.
Mindanao's banana acreage fell from 44,479.65ha in 2014 to 42,316.41ha in 2015 as a result, he said. Production volumes also dropped between January and September 2015 to 85,324,491 boxes, compared with 90,147,480 boxes for the prior year period.
The Philippine Exporters Confederation (Philexport), meanwhile, estimates the region's plantation losses at 6,000ha last year.
Antig has appealed for government support to help the banana industry recover, according to SunStar. He said small-scale growers are worst affected.
As well as cuts to production, the Philippine banana sector is also losing market share in China, Japan and South Korea, as Ecuador, Sri Lanka and India make inroads in those countries, he said.
Antig told SunStar the Philippine banana industry faced several challenges, including law and order in certain local production zones, pests and diseases, government policies, and sustained competitiveness.
The PBGEA valued national fresh banana exports at US$1.1bn in 2014.